Digital Marketing
How to Do SEO Optimization of a WordPress Site Taking Into Account Every Detail?
WordPress SEO optimization requires many items that you need to set up to rank your WordPress site high in search engines. In this article, we'll go through all the necessary items that you need to pay attention to when creating and updating it, and to explain in the smallest detail the most important parts of website optimization.
Read more: Best Ways to Develop a Website in WordPress
Plugins Required for SEO Optimization of WordPress Site
Yoast SEO
We use the Yoast SEO plugin to customize the meta title and meta description. Also, Yoast can show us whether the text is legible enough and if not, what steps we can take to correct it.
Rules for writing text
To make sure your texts meet the standards, follow the instructions below:
Paragraphs mustn't exceed 4-5 lines. Make small paragraphs to make them easier to read. No one likes to see huge paragraphs because readers immediately think, "Oh no, who's going to read this now!" and they leave the website.
The font must be at least 16px in size.
Write simple sentences, don't complicate with the fancy words from the dictionary. Also, sentences shouldn't be too long.
Separate text with subtitles. At least one subtitle should be found on every 250-300 words. It's always a good idea to insert keywords or phrases into subtitles to point Google out what's important to you.
Cut through the text with some image (this isn't necessary but may help with reading)
The text formatted like this immediately makes the "Readability" field in the Yoast SEO plugin green.
Must know: Top 20 SEO Extensions for Digital Marketing Experts
WP SEO Structured Data Schema
The WP SEO Structured Data Schema is a plugin with a purpose to insert structural data. This data helps Google better understand your website or the content on it.
If you noticed some stars appearing in search results snippets during search (just below the link of your website), this is exactly a part of the structural markup. This plugin lets you start your ad and highlight it in search results.
Adjust the Permalink to Be Readable and Clear
When WordPress is first installed, it's common for the URL to be created with the date you publish the article, such as https://trainingsadda.in/technology/2020/04/26/example-article/. Or a URL can be created based on the post ID: https://trainingsadda.in/technology/?p=123.
Google loves short and clear URLs, so before creating pages or posts you need to set permalink to the most acceptable option, which is the "Post name" option.
Setting up Permalink in WordPress:
Log in to the WordPress dashboard
Settings
Permalinks
Post name
How Important Are Meta Titles and Meta Descriptions When Optimizing a Website?
It's extremely important that you create a meta title and meta description so that it contains a keyword phrase or keyword. It's also important that the title doesn't include keywords tossed around without any meaning.
Remember, people really pay attention when reading the meta title and they need to understand what's on that page. Be realistic when writing a title, don't write "ultimate", "best" and similar superlatives unless the text is truly and seriously good, long, comprehensive, and detailed.
Meta Title/Title Tag
A meta title is the main thing with which you need to attract visitors to click on your ad. If you attract them with a title that's nowhere near what the text contains, the visitor will leave immediately, while Google will register that and realize that your content is irrelevant to the visitors, resulting in that, you start losing positions, i.e. your ranking in search results will decrease.
Most search engines use a maximum of 60 chars for the title.
Meta Description
A meta description is a help text with which you can explain in more detail what can be read and learned on your page. Here you can use the option to insert secondary keywords that you'd like to rank for that and are relevant to the primary keyword.
Most search engines use a maximum of 160 chars for the description.
Given that it's no longer important to be on the first page of search results but in the top 5, in order to better optimize meta title and meta description, use Google Search Console. It's an ultimate Google tool (free), that's been improved over time and now has the option "Performance" that lets you see what keywords people are typing and for which keywords your website appears, how many times your ad was clicked, and its average position.
Title Structure
When reviewing a text, Google relies heavily on titles and its structure (H1, H2, H3) and determines the relevance of the content as well as the keywords.
It's very important that the text is divided into headings and subheadings. This is because it makes it easier to read and find the information that the reader needs, as well as to clearly define the segments in the text to Google and the visitors. As a result, you can increase the retention of the readers on the website, resulting in better positions on Google search as well as the number of keywords to rank for.
Read more: What Is a Google Crawl Budget and How to Optimize Them?
Image Optimization
Images uploaded to an article, website, or anywhere else online must be optimized for size, weight, and Google.
Know more: How to Use Reverse Image Search Online?
Images carry 40% of the page's weight, so it's extremely important that the image is optimized before being inserted into the text. If the images aren't optimized and their size isn't reduced, the page load time is increased.
What Dimensions Should the Image Have for the Website?
An image that goes like a banner, from edge to edge of the screen, should be a minimum of 1920px width and 800px height. Most desktops and laptops are set to 1920px wide.
The image that goes between two paragraphs, from the edge to the edge of the paragraph, must be a minimum of 1200px wide and 500-600px high
The image that goes into the text (left or right-aligned) should be at least 500px wide.
The sidebar image should be 350px wide.
How to Adjust the Image Size for a Website?
There are two ways to reduce images: through image processing tools such as Photoshop or by reducing and compressing it online.
Photoshop has a special option for image compression and optimization for websites called "Save for web". After processing the image in Photoshop, you go to File> Export> Save for web.
An additional optimization window opens where you can adjust the parameters. You'll then click the Save button and save it to the folder.
Online customization of images and compression for the website
Many don't have Photoshop installed on their computers (or find it expensive to purchase a license), but there's an alternative to optimizing the online images.
Online image reduction tools:
Resize Image
PicResize
Simple Image Resizer
Online image compression tools:
Compress JPEG Images Online
TinyJPG
Image Compressor
Alt Text in Pictures – Alt Tags
ALT text in images is, in fact, an alternative text that's applied to the image to give Google insight into the relevance of our image to the surrounding text. Also, ALT text is used for visually impaired people and reads them text contained in the ALT tag.
Adding Internal Links
Internal linking is, if you ask us, the second most valuable item when it comes to ranking on Google. Internal linking is the linking between the internal pages of a website and is done between two pages that are relevant to each other.
Read more: SEO Vs. PPC – What Will Bring You More ROI?
If, for example, you have a blog and you have a car category and the beauty category it's not very convenient to interlink two articles from two different categories because they don't have some relevance to each other.
You can link, for example, to an article about the history and origin of a car, which mentions some of the car brands such as Ford. You can link that to another article that speaks exactly about Ford cars. Interlinking strengthens pages with each other and transmits "link juice" (link's SEO value to a particular webpage) from one page to the other.
If a page is ranked well and has good traffic, it contains good "link juice", and if it's interlinked from that page to a weaker page, the "link juice", or part of the strength of that page, is transferred to the page that received the internal Link. In this way, we strengthen the weaker page, which is why it starts to rank better, and, over time, it becomes stronger.
There is no predetermined number of internal links you need to create per text. Whenever you have the opportunity to link to a relevant article, feel free to do it.
Linking to High Authority Websites – External Linking
External linking is the linking of a word or sentence to another website. It also requires that you link to a website or page that's relevant to your content.
Link to, at least, two relevant websites or high authority websites. If you can't find anything relevant other than Wikipedia, then it's OK to put Wikipedia as an external link as well. Make sure your website or page is in your native language if your text is written in the same language.
Web Hosting
Although it might not seem relevant for SEO, it really matters which hosting provider you choose for your website because it affects how high your website ranks in search engines.
Check this: 5 Common WordPress Errors and How to Avoid Them
Given that in this article we speak of WordPress based websites and that this content management system needs a database to operate on, which is MySQL database, web hosting that's recommended to be used here is MySQL hosting. The findings of the testing of these plans differentiate MySQL hosting providers in terms of features and prices.
In regard to the influence of web hosting to SEO, two hosting factors mostly affect website optimization: uptime/downtime and speed. Regularly reviewing them will help you avoid a ranking drop.
XML Sitemap
The Sitemap helps search engines view the hierarchy and structure of your website and improve the scrolling of it. Is the Sitemap necessary? No, because search engines can search your website without it. The Sitemap only facilitates and speeds up the process of indexing pages into the search engine database.
The Yoast SEO plugin allows you to automatically create a Sitemap for your website as well as automatically update it if you're adding new pages later or deleting old ones.
Adding a Sitemap in Google Search Console
To add a Sitemap to Google Search Console, you need to have an account or sign up for a website through Google Search Console. You submit your Sitemap via Sitemaps option and type sitemap_index.xml in the box to the right.
Local SEO
Google bases search results locally. If you're in New York and typed "Hairdresser" in Google, it will load hairdressing salons from that city in the search results as well as the top three results on Google Map, all three from New York.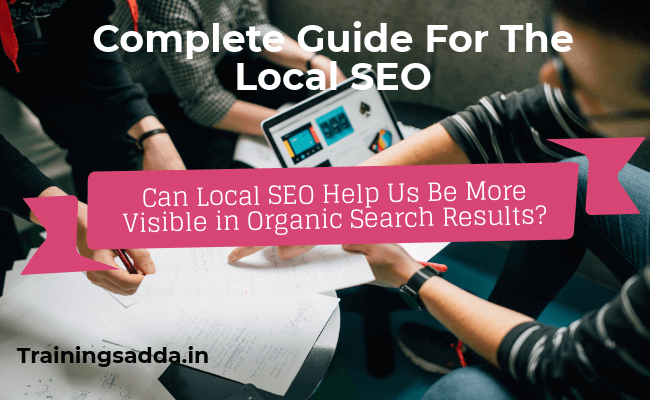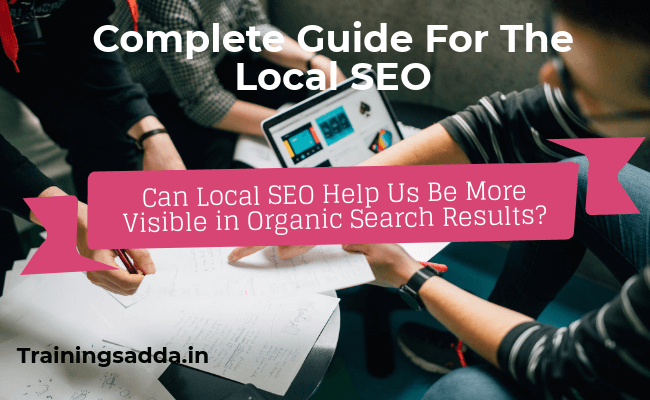 Nowadays, everything is more and more based on local SEO for the reason that Google search results are personalized, while you can reach the top positions faster.
Read more: Can Local SEO Help Us Be More Visible in Organic Search Results?
Also, the goal of local SEO is to get into the top 3 on Google Maps. The map is always at the top of the search and, if the search is done from a mobile phone, a phone icon is activated on the map where you can be contacted immediately.
Link Building
Link building is the process of building backlinks to other websites that lead to your website in order to strengthen your authority, resulting in better positions on Google search. Link building is still considered the number one factor when it comes to SEO and ranking.
Read more: 10 Most Important Features of Web Analytics in SEO
Link building must be carefully approached. Exchange links only with websites that are relevant or have a section that's relevant to your niche. If you only exchange links to have as many websites in your backlink portfolio as possible, you can easily get in the position to be penalized by Google for manipulating the algorithm.
Techniques for Building Links
There are many techniques used and we'll list those that are most popular by many pieces of research.
Blogging
Run a blog because those personal pieces of your mind (opinions, stories, expertise…) transferred into a written form will constantly increase the number of keywords you rank for and keep your website active. Keep track of the status of the keywords you appear for and refine and adjust the text for your keywords. Update old content with new content if needed.
Know more: Reasons Why Should Start Blogging
Guest posting
Guest posting is a method where you find a potential website, contact the administrator of that website, and offer him/her a free article (with a link to your website) that would be appropriate for his/her website and visitors. The website administrator publishes an article that came free of charge with your link.
Both parties benefit. The admin got a free text that he/she would otherwise pay if hiring a writer from € 15 and up and you got a backlink from a website relevant to your niche.
Learn more: Guide to Successful Guest Blogging
Directories
By listing a company in directories, you allow yourself to rank locally. Note that this link is viewed by Google as one of the weaker links with low authority. In any case, by using this method, your company can stand out in your city, i.e. on Google Maps.
Forums
These links are also considered weak links and are mostly nofollow links, but some forums can have a lot of visitors and there's a chance that you'll find a potential client on them.
You have to be subtle when leaving links on forums. It's a closed community that doesn't like "spamming" and open advertising. If there are special topics in the forum where small ads are allowed you can leave a link to you there. If you spam, you'll be kicked out from the forum.
Learn more: A Complete Guide of SEO Which You Need To Know
Comments
Comments are also low-authority links and 90% of links are nofollow. A good backlink portfolio requires a variety of links.
Comments
0 comments