Career Guidance
HR Certifications for a Forward Facing Career
Human Resource Management Certifications For Your Career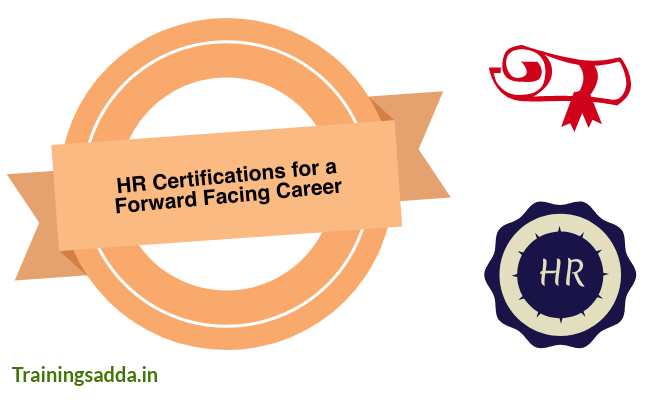 Just out of college or and cannot wait to take a bite from the delectable choices of career laid in front of you. Be it finance, marketing or a career in HR setting the first right foot is important and so are the steps you take over the years. The answer to whether you need a certification in HR as a compulsion is a tricky one. Ideally you do not need certifications to start your stint in HR. A few years down the line is a different story.
Human Resource(HR) Certifications for a Forward Facing Career
HR is likeable to a single big river with multiple streams branching in and out of it. People may think that it is just about hiring, organizing seminars that end up and throwing in some parties and motivational quotes every now and then. Nothing wrong with the thought process, but the only catch here is that the thought at work here is not updated. HR has moved from being a passive observer in the company's working is now an active contributor to its overall strategies. They are the business partners assisting the management to get closer to organizational excellence and a sustainable profit curve.
Understanding and Evaluating the Need for Certifications
You start with one role, say a recruiter, but you won't remain the same for long. The world favors a subject matter expert and human resource management certifications are just about it. While it is not a compulsion, hr certifications give you a distinct competitive advantage. When you scan through a job posting, there are some compulsory skills like a relevant degree in HR, a certain years of experience and so forth. The skills like strategy, operations are kept in the 'will be preferred' segment. Some of the employers just keep their preferences a tad bit hidden and prefer the interviews be the judge. What sets you apart as the perfect candidate are these very 'will be preferred' skills. Your resume will describe some of them, but certifications add validity to it.
Certifications need investment and the second thing you do after you decide to go for one is to calculate the return on investment aka ROI. More than often they won't burn a hole in your education loan burdened wallet, but checking the price tag on them sure keeps you on board with the probable expenses.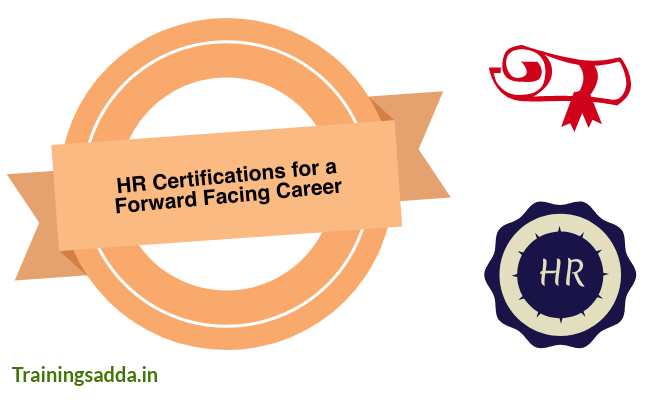 Remember, as professionals we at times tend to pay a higher sum if it saves us time. Certification courses often have classes or fixed hours in study needed to qualify for their test. The examination procedure is bound to consume some of your precious time. The prudent thing to do is to go for a pessimist's estimate of how much time can you afford without going insane due to lack of sleep and a total social shut down. The advantage of certifications is that you do not have to go back to school and leave your job in the process. Keep this advantage as your point of focus. Plan ahead and not when you see that perfect job for you preferring a certification.
Talking helps, be it over a coffee or a simple one without any beverages. Seek out the opinion of a seasoned human resource management professional and then repeat the process with a few more of them. Understanding your preferred career path from the people who are there at ground zero is preferable than going to career counsellors or referring a business piece. These professionals understand the local job conditions and how they affect your global career preferences.
Human Resource(HR) Different Certifications
Though certifications are not a compulsion, they give a boost to your compensation package. If you go by a survey by Payscale.com certified HR professionals earn more than the non-certified professionals. The chances of promotions swing in your favor with certifications. The certifications focus towards HR or one of the prominent branches, like Talent Management or Development.
The Society for Human Resource Management or SHRM has some human resource management certifications crafted for early to senior level professional. The SHRM Certified Professional suits right for early to mid-level professionals, while SHRM Senior Certified Professional is cut out for seasoned professionals.
The Talent Management Institute also has different certifications depending on number of years of experience, the difference is that it focuses on talent Management. Talent Management Practitioner is for the young professionals, Senior Talent Management Practitioner is for the mid-level professionals. The Global Talent Management Leader is for executives.
The HR Certification Institute also comes with certifications for the future forward human resource management professional and have Professional in Human Resources or Senior Professional in Human Resources depending on relevant experience. It has also come up with Associate Professional of HR for college students.
Certifications accelerate your career growth and there is no two way about it. They sharpen your accumulated skills in a verifiable format. When are you opting for one?
Comments
0 comments