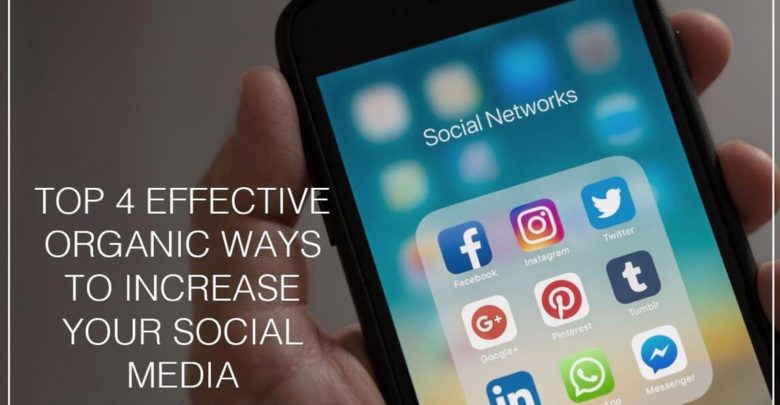 Instagram has quickly become the most favorite social platform and it has around 800 million monthly active followers. That's why the Instagram post has more engagement ratio than other social networks. If you want to promote your business or brand, Instagram is a perfect place to start with. In the year 2018, Instagram introduced a lot of features that help you to create engaging content and catch the attention of the people.
Read more: Social Media Marketing For Beginners
However, it takes a lot of time and effort to create engaging content and most of the people prefer to buy followers to save their time. But there are some ways that you can use to increase your following count in no time. In this post, we will discuss the ways to grow your account. Keep reading to learn more!
Know more: Zero Budget Branding Works on Social Media
First off, choose the right hashtags for your post. Do some research and see which type of hashtags your target audience is using with their posts. Use these tags with your post to make your content searchable.
Instagram stories have a lot of potentials to rack up your Instagram engagement and grow your account. Focus on creating unique, amusing and interesting stories. Also, use hashtag stickers, create polls and include location base tags. This way, your content will get more eyes that lead to increasing your followers.
Use the mix of photos and videos for your feed because people can lose their interest if you will post the same type of content over and over again.
Develop your own branded hashtags and use them with your post. Also, share your branded hashtags across other platforms.
Consider participating in the popular conversation especially on the post with niche-specific popular hashtags
If you are a small business, Instagram let you add one direct link in the description of your bio. Remember to add the link of your website in your bio. If you are verified account or you have more than 10k followers, you can also add a clickable link in your Instagram stories and drive traffic to your site or latest post in your feed.
If you want to grow your account in less time, then Influencer marketing and buying following is the best way to go for. You can reach to the new people through influencer marketing and in turns give you a good amount of followers and post likes.
If you want to stand out from the crowd, develop your own visual style on Instagram.  When you have a unique visual style, people will instantly recognize you and like your post. The more you get engagement, the more you get followers.
Find some smart ways to engage people with your content. Use call to actions with your content that compel them to do what you want to do with your content.
If you a local brand, then use the local hashtags to get your content in front of many people near you.
If you have not enough time to create content to engage the audience then the best way to buy real active Instagram followers and rack up your followers count within minutes.
Comments
0 comments