AI (Artificial Intelligence) has been touted as one of the best things that can radically shift the nature of business and the human life for the better for a long time. But it seems this is still very far or is it. Just imagine this. Back in 2008, a personal computer was able to handle around 10 billion instructions/second. If you think it's a mind-boggling number, then it is just the same number as of a brain of a small fish. So just imagine what will happen when the machines will be able to handle almost 100 trillion transactions/second. That's the same number that corresponds to a human brain!
We all know at least something about different aspects of AI (Artificial Intelligence) that we use on a daily basis but not all of us are aware of what it can really do. Potential of AI (Artificial Intelligence) is really huge but we need to know about it in full detail. According to a Gartner prediction, 30% of searches will be made without a screen by 2020. Immersive modern technology will be a normal thing in the future related to branding and marketing.
Let me offer you how AI and Digital Marketing and Interlinked and will not only transform brands but also change the way companies will interact with us and vice versa. Following are the top 3 factors in this concern that will offer you exceptional food for thought.
Top 3 factors to Learn About AI & Digital Marketing
Prioritization of the Shopping Experience
Most of the people who shop online look for ways to make this experience as hassle-free as possible. In fact, this is what companies try to provide to their customers so that they can offer exceptional support to their current and potential customers. Let me offer you an example in this concern so that you can easily get my point.
If want to purchase a refrigerator online, AI (Artificial Intelligence) and VR headsets will let you place the same refrigerator in your very own kitchen and see how it looks in there. This is a great marketing feature which is making people look at the bright side of the technology that can help them in buying a product that they don't but every other day. You can feel the product and experience it right in your kitchen even before purchasing it and without leaving your home.
Many companies need to offer a perfect way for their customers who may be looking for how to make money and get rich quickly or genuinely looking for products online. Brands needs to put more emphasis on enhancing the product experience rather than trying to cheat them with cheap marketing gimmicks that many companies indulge in. Customers today demand more immersive and personalized experience from brands and if the brand delivers that, their products will start to fly of the shelves.
Power of Voice Based Searches
We all know how powerful Alexa is along with several other tools and software's like these. With the proliferation of voice-based gadgets, more people now start using voice commands for performing different tasks. Now big companies like Facebook, Apple and Microsoft are now indulging in the voice-based searches big time.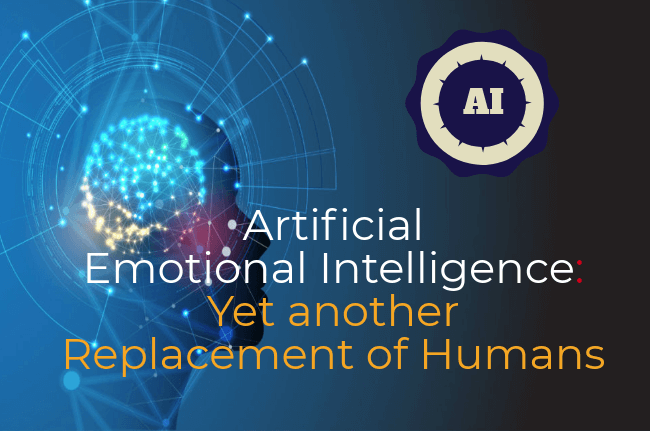 Not only is it more convenient to perform a voice search with voice commands on users' part but it is more effective for businesses too. Businesses are now trying to make every step so that they can offer them excellent service in this concern. The apt use of social media marketing in this regard can be really exciting for both the parties as it is a win-win situation for both the end-users and businesses alike. The voice has different keywords and user have a stronger search intent. That can make the things work really well in their favor with more users now want to search through voice commands.
Read more: AI Chatbots To Boost Your Customer Service
Content Creation will be so Much Efficient
AI has quickly lessened the workload of marketers who work for companies and brands and produce useful content for them on a daily basis. The future seems so bright for these marketers as AI (Artificial Intelligence) so much more to them in this concern. Imagine this; AI-enabled software's can come up with dozens of relevant marketing content based on inputs from a person who want useful data to cater his audience. So from raw data or keywords to useful content within minutes, this is what marketers really look for.
The power of AI generated and personalized content for companies can be really important for the future of a marketing campaign and for a product. The are many AI-based tools available which can make this task really easy for a marketer. In the future, the next phase is to launch a massive campaign like in the Elections to target millions of users with high success rate.
Read more: Artificial Emotional Intelligence: Yet another Replacement of Humans
Final Word
If you need any additional information in this concern or want to add something substantial to this blog, please go ahead and use the comments section below in this concern. Here are the top digital marketing courses in India.
Author Bio:
I'm Muhammad Osama qualified task management software professional with a ground-breaking experience in developing SEO campaigns, analytics, and monitoring the ranking in Google search pages. A clear communicator with an experience of digital marketing and improving the ranks of a brand within few months.
Comments
0 comments