10 Quick Steps to Delivering Successful Results in Project Management
Considering the high number of project failures, you would think that companies would be glad to just have their projects accomplished with some level of success. However, this is not the case. Despite the odds, in this highly competitive world, companies expect projects to be completed faster, cheaper and to a higher standard. Although it is hard to achieve all three simultaneously, the following steps can help businesses deliver successful results in project management.
Steps to Delivering Successful Results in Project Management: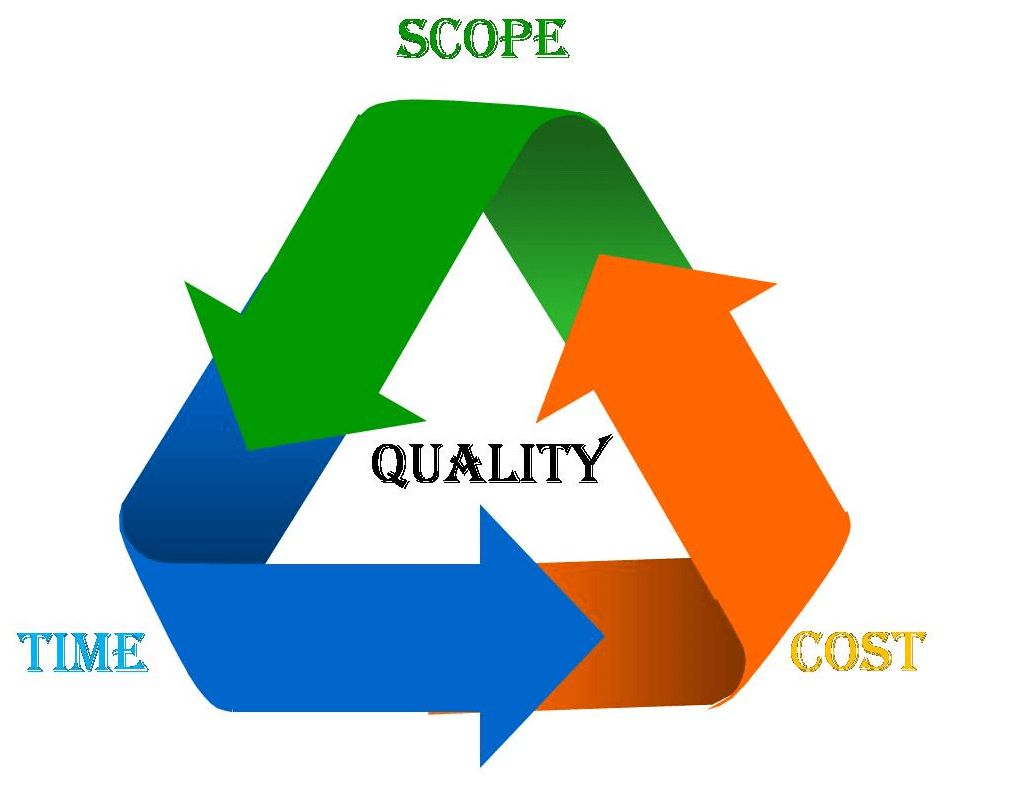 Start by Producing a Project Definition Document:
More often than not people short-change the planning process with a huge emphasis on beginning the work and jumping right in. This is an error from the off. Instead, people should start by forming a project definition document to have a basis and guide for the work to be done.
Know more: What is Scrum Product Backlog?
Create a Work Plan For Project Management:
Following the completion of the project definition, the work plan can then be created.
This will provide all team members with step-by-step instructions for managing the project and constructing deliverables.
Define Procedures for Project Management Up Front:
The project management procedures will outline the resources that will be used to manage the project, and will also explain how the team will manage any arising problems.
By working from this, the Project Manager can be more proactive and rigorous by referring to something structural. Stakeholders and team members will also be more in the clear through such reference.
Monitor the Budget and Schedule and the Work plan:
Now that the project has been sufficiently planned, execution can go full-steam ahead, and on the right grounds. With an efficient work plan and project management procedures, the only obstacle is to execute the processes and plans correctly.
Of course, no project can proceed until it has been planned and estimated. However, the challenge for PMs is to have the discipline and drive to apply their project management skills energetically and effectively.
Look for Warning Signs:
With the action now in full flow people should be aware of signs that the current project is in trouble. Some of the warning signs include:
·         Service quality begins to decrease
·         Team morale starts to decrease
·         Team members need to rely on overtime that is unscheduled in order to meet deadlines, especially early in the project
·         Activities are incomplete beyond deadlines
Make Sure That the Sponsor Approves Any Requests for Scope Changes:
With the schedule in place, the next important activity is managing the scope in order to successfully control the project. Many project failures are not caused by problems with team skill sets and estimating, but more because teams were not part of the original project.
Read more: Best 10 Tips For All Stakeholders HR Strategy
Because of this, it is important for people to understand scope creep and who the customer really is. At the same time, they should make sure that any changes are approved by the sponsor, seeing as they are the ones funding the project.
Look Out for Scope Creep:
Most PMs know how to change scope management procedures if they are required to add a new deliverable or new function to the project. Sometimes, a project manager will have no initial idea of the scope changes that will be added over the course.
Therefore, it is important for them to be on the lookout for scope changes. This is because these can accumulate and have a huge impact on the project. Many projects fail for this reason precisely. Here are the "Top 10 Cities for Marketing Jobs 2018".
Identify the Risk Up Front:
While work planning is happening, the project team must identify all risks. For every risk, they should also assess the probability that the event will happen and the potential effect on the project. This will enable them to develop specific plans in order to mitigate them without changing the outcome of a project.
Continue to Look for Potential Risks:
After the project has started, an individual should periodically do an updated assessment in regard to what risks need to be effectively managed.
Resolve Key Issues as Quickly as Possible:
Many issues can lead to big problems. Because of this, the project manager should manage these occurrences openly and diligently so that people can see the reaction taking place. This should also be done with a sense of urgency.
The Bottom Line:
Project management is neither straightforward nor easy. It is a multi-layered and complicated quest. By following these ten quick steps, an individual will be able to deliver high quality and quick results within the project's outline. It will also improve their effectiveness and efficiency in managing projects in the future.