Education
Is Your Child Bursting With Creativity? IBDP Could Be The Perfect Future Plan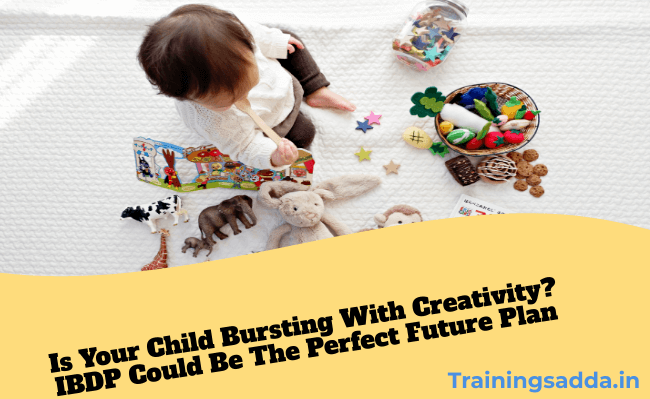 Children are oozing with creative ideas and several talents in their young years. Tender ages of students are considered the most imaginative and productive ones by the parents and schools. There are individual institutions worldwide that provide different forms of educational courses through several boards. However, in the coming trend, people are shifting from rote learning to inventive and flexible ways of education. It is vital for education systems around the world to realize that students need more efficient literacy than general and idealized knowledge.
Read more: Benefits of Puzzles to Improve Mental Health and Overall Development of Children
Schools are trying to enlighten parents to shift their students from mugging notes to developing new ideas means of fields. If your child is also considering learning from creative institutions, you should find him/her to get admitted with IB programs. These programs specialize in diplomas in different subjects like Physics, Biology, Accountancy, Fine Arts, Chemistry, etc. The International Baccalaureate diploma program, often known as IBDP, has many advantages over regular courses that may benefit students in unexplored ways. Some of them are mentioned as under:
IBDP Could Be The Perfect Future Plan
Varied choice of subjects
Opportunities offered by the IB program are many. One must explore these opportunities only when there are umpteen subjects available for the student's choice. You will be able to develop communication skills, extensive learning methods, and international exposure relating to your choice of subject. There is a list of diploma courses that IB offers in various subjects which are listed down as under:
English literature
Geography
History
Biology
Chemistry
Physics
Environmental studies
Mathematics
Fine arts
Music
It also offers language courses to students to explore their inquisition to learn new languages and inclination to explore a career in the same.
International commendation
There are three main components in the IBDP courses that involve writing essays of 4000 words, getting theoretical as well as practical knowledge, and CAS programs in different schools. CAS programs are formalized to know and to check the creativity, action, and service of students in their chosen fields. This enables them to evaluate their performance and proceed further.
Read more: How Using Technology Can Help With a Child's Education
When students choose to go for an IB physics guide in their 12th grade, they can get college credits to get through the entrance exams of international universities. This makes students stress free and clear to know if they are eligible to get into international universities or not. Moreover, IBDP courses are designed in such a manner that they are valid in almost all foreign colleges.
A balanced approach for students
In most Indian schools, students are forced and induced to study only those subjects that are offered by the institution and score well whether they like it or not. However, IB stands out of lime in this matter. It gives students a subset of varied subjects so that he or she can explore and learn whichever subject is preferred and liked. This plays a crucial role in stabilizing students' mental health, and it keeps them sane. This way, their creativity keeps enhancing.
Read more: Education Apps for Android and iOS You Cannot Miss
Students can create a balance between learning theoretical subjects and exploring new ones. It depends on the students what they want to study and in which manner they would like to proceed. With discipline, it is necessary to provide a definite amount of freedom for students to boost their ideation.
Enhances grasping power
Psychologists and researchers often note that students tend to take stress during final examinations. This reduces their creativity. Numerous types of research have been conducted that prove that schools, colleges, universities, and other coaching institutions affect the mental health of students. This results in lowering down grasping the power of the students. It adversely affects the aptitude of students as well.
Examinations are not a rat race in which you always have to come first. IB diploma courses help students to be aware of their external environment along with textbook concepts. This enables them to learn theoretically and apply practically sidewise. Creating a balance helps to keep tension away, which consequently advances the grasping power at the time or formative tests and exams.
There are several online websites like aspirebuzz.com that offer IB diploma courses' study material, along with mock papers that help prepare students in a better and productive manner. Parents can also refer to this site to get a better insight on how should they channel the creativity of their children, so it does not become obsolete and drains away. Choosing IBDP may be the best option for every student who wants to grow its expertise in different subjects that are not focused upon usually.
Read more: Best Education Apps For Android Mobiles
Author Bio:
Piza Gogoi is a digital marketing aficionado who's perpetually active on Twitter and LinkedIn. She loves writing blogs on various niches like lifestyle, travel, educational blogs, etc. Always on the lookout for the latest and greatest online as well as offline, Piza devotes a major part of her day articulating her thoughts and experiences through words.
Comments
0 comments