To be truly honest with you, being a student it is very tough to choose a perfect coaching institute which can help you get success in the desired competitive exams. Today, a number of coaching institutes claim to offer superior quality in their institutes but you are confused which to choose. Kota is a city which is always known for its supernatural competitive exam's institutions. Nucleus Education Kota Institute has also emerged as a promising coaching institute in Kota where students are having some much better learning environment and educational facilities.
Today, the level of competition has seriously increased especially when you talk about the competitive exams. In such tough circumstances, Kota is a city where you can find a number of well-known coaching institutes. Most of the coaching institutes of Kota are known for their infrastructure, teaching methodology, faculty, and some other things. Let's take a brief review about the top-most coaching institutes in Kota one by one.
The Top Most IIT-JEE Coaching Institutes in Kota
Nucleus Education Kota:
Nucleus Education Kota Institute is a hub of quality in teaching for IIT-JEE (MAINS+ADVANCE). Its teaching methodologies and individual attention to every student is very familiar to the students who want to get accomplished within some really quick time. This institute will surely try to carve the students into the future leaders and innovators who will shape the future of their states and nations. In the recent past years, this institute has helped a lot of students to find the best direction to follow for cracking some of the toughest competitive exams in India.
Read more: Top 5 Countries To Lead International Students Recruitment By 2021
Courses available:
JEE (Mains+ Advance) – Students can join the JEE Mains+ Advance courses at this Nucleus Education institute without any kind of doubt.
JEE Main- This institute offers you special coaching and preparation facilities for the JEE Main exam.
Nucleus Pre-foundation- The students who are interested in taking admission at the nucleus institute can also join the nucleus pre-foundation course.
Other competitive exams- For the preparation of some other similar courses, you can join this highly regarded Institute of Kota.
Resonance Kota:
Resonance Kota can be another brilliant place that you may choose for making the paths of cracking competitive exams easier. It can be the best coaching Institute for IIT-JEE, JEE Main (AIEEE), JEE Advanced and Pre-Medical (AIPMT, NEET, AIIMS), Commerce & Law across the nation. This R.K Verma founded Coaching Institute has earned a lot of respect in the recent past years.
Most of the teachers of this mentioned institute are IITians. Of course, it means that you are going to get the required education and knowledge from the teachers who had done and achieved a lot more in their careers in this same line of engineering.
Courses Available:
JEE mains and advance – As like some other institutes, you can join JEE mains and advance courses at this institute.
AIIMS/NEET- For the students who want to take admission in AIIMS/ NEET, the courses are available at the Resonance Kota institute.
Read more: Best Master in Finance Programs to Boost Your Career in 2019-20
Some other courses like Junior Division, CA/CS/CLAT are also available at this mentioned institute.  On the other hand, Distance Learning facilities are also accessible for the students of this institute.  Multiple Examination Division and Para- Schooling Programs are two other courses that the students can join in this institute.
Vibrant Academy Kota:
With the highest selection rate Vibrant Academy Kota is really becoming a favorite place to choose for the students who prefer Kota for their education. Vibrant Academy Kota provides special coaching for toughest engineering entrance exams with the help of their highly qualified and honest teachers. In such a short time, Vibrant Academy Kota has earned a big name in a city like Kota where the level of providing quality of education is always higher.
In order to help the students to excel in this same field of engineering, a vibrant academy offers comprehensive education. With the help of some highly experienced teachers and support staff this academy is really booming faster. For more information, you can use some other similar online websites and platforms.
Read more: Things To Know Before Take IELTS Test
Available courses:
VSAT- the vibrant scholarship cum admission test VSAT is available for the students from 5th class to 12th.
JEE Mains and Advance- You can get some high-quality knowledge and education to crack the JEE mains and advance exam at this special institute of Kota.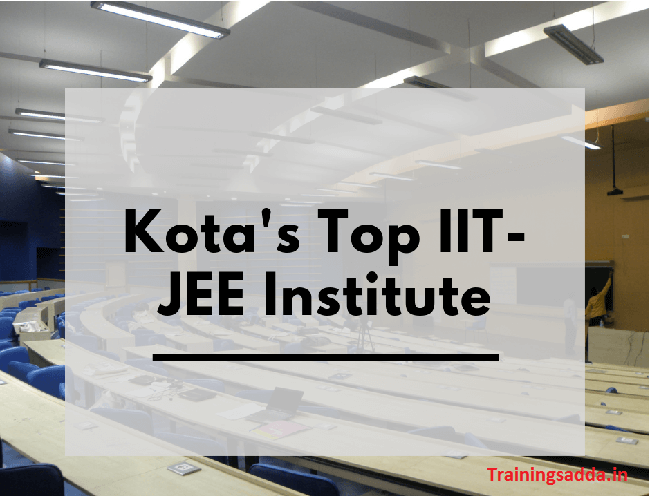 Classrooms and Distance Learning- For the students who cannot join this institute by visiting or allotting hostels, this institute provides a few distance learning programs or courses. Hence, if you have to join this institute then you should not take stress about the availability of distance learning classes and programs.
Allen Career Institute Kota:
Allen Career Institute Kota is also known for providing high-quality exam preparation services. At this institute, you can join classrooms for JEE (Mains+ Advance IIT JEE). Similarly, the classrooms are available for the JEE (Main) AIEEE. For pre-medical NEET UG (AIPMT)/AIIMS like courses are available for the students.
It is one of the leading institutes of Kota when you talk about the JEE (Main and advance). This Allen career institute is highly regarded for offering better education to their students by using the best methodologies of teaching. On the other hand, you can get some additional help and support by cracking the scholarship tests.
Bansal Classes Kota:
Bansal Classes Kota is also among the top preparation institutes that you can choose for the preparation of engineering exams. For JEE and some other similar engineering-based entrance exams, Bansal Classes Kota can become a very reliable alternative. In this same case, you should collect ample information about the Bansal Classes Kota in order to choose this institute for your preparations.
Now, you had got a better viewpoint to choose a very reliable and special coaching institute in Kota without any kind of doubt. Hopefully, you will literally compare the facilities, infrastructure, education quality, a fee of courses, and a lot more aspects before giving preference to any particular institute. By joining any of the given institutes in Kota, you can go a few steps closer to your dream of cracking the engineering based and other types of competitive exams.
Comments
0 comments