Technology
How to Play Your Favorite Movies & Video Clips on Your Phone Without Lagging?
I've recently started a new job, and this job requires me to do a lot of traveling. As most of my time is spent traveling on an airplane for a few hours at a time, I've used this time to put on my headphones and use this time to catch up on my favorite videos. Unfortunately, I found that some of my favorite videos didn't work on my phone. I found a couple of video player apps that worked, but recently I came across a very helpful list that gave me some more app suggestions.
Below are some tips I've created based on my own experience.
Tips to Select the best video player app for your mobile:
Choose a Video Player Which Supports Many Formats
Even though smartphones have been playing video for over ten years, the biggest problem is that there are so many video formats. Even though many people use the more well-known formats, sometimes someone will use a format that isn't familiar to you. You know how annoying that can be. So, you want to choose an app that will support many different formats. Even though there isn't an app that will support all of them, there are some apps that support the majority.
Read more: Top 10 Alternative Sites Like SolarMovies
If you enjoy watching streamed content, the app that you choose should support the protocol of your streaming service. Some services come with players and others give you a link that looks strange, and you'll need to supply the player, so you want to prepare yourself.
Sometimes you're going to prefer how a certain player looks and feels. If you find yourself opening a format that doesn't work, regardless of what you've tried, an app that converts video is a good idea. You can change the format to the one you're your player supports and enjoy it.
Choose a Player for Playing Videos Offline Anywhere
These days, a lot of jobs require that you are always on the road. If you're working in an industry that requires this, you know that sometimes you're going to be out of good network range. It's these times when you want to have an offline player app.
Read more: Download Vidmate Application
There's another good reason to find an option when you don't have Wi-FI. The reason is that playing videos can increase the data you're using on your plan. If you don't have an unlimited plan, this can cause your bill to go sky high. If your cell phone plan doesn't have unlimited data, find an app that lets you download the video files before traveling. This will help you save money and enjoy your videos.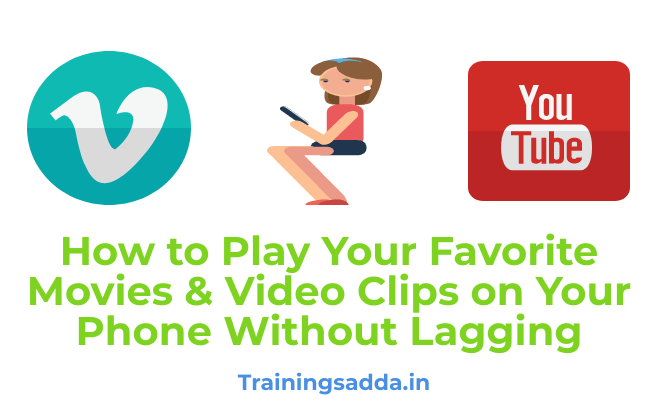 Choose an App Which Will work on Mobile & PC to Sync Your Devices
If you have a phone and computer that both work on the same OS, such as IOS, syncing video isn't a problem. But what if you have an Android phone and a Windows PC? That's when it can get a little more difficult.
It's not very enjoyable to watch a movie or show on your smartphone screen. It can diminish your enjoyment. That's why many people choose to stream their movies and shows on their television. Unfortunately, you may not have a video player that will support this sync. So, you want to choose an app that will support the sync across your devices.
It can be even harder to connect your computer and smartphone. You want to choose an app that also will exist as a program that stands alone for your PC or laptop, based on its operating system. This will help ensure that the syncing between your devices is much smoother and that you're able to watch videos anywhere and anytime.
Conclusion:
Just because you aren't at home or near to Wi-Fi, it doesn't mean that you have to miss your favorite videos. Simply download one of the video player apps to enjoy videos anywhere and everywhere.
Comments
0 comments