Business
Everything You Need to Know to Start a Perfume Company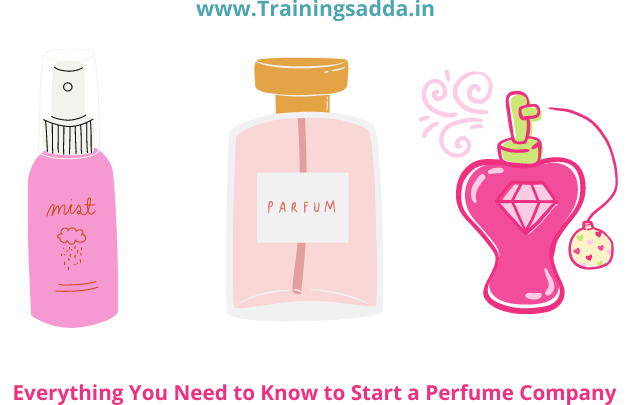 If you've ever wanted to start your own perfume or cologne line, you've probably wondered where to start? What steps to take? How much would it cost? How can you avoid the issues that others have had? And a slew of other questions might hit your head.
What distinguishes your aroma from the rest? The answer to this question will determine the success of your scent brand. It can be difficult to get started with your own perfume business. Cost is a big issue in many people's decisions. But it doesn't have to be an impediment for entrepreneurs who have the necessary expertise and concentration.
Learn more: How to Cut Business Cost
This article will lead you through the stages of launching your own perfume line. It covers how much it costs, how to identify dependable producers, who you should target as clientele, and how to sell your product. Let's begin!
How To Start a Perfume Company?
1. Start With a Plan & Fragrance Brief
Everything begins with a practical company plan. The plan must include product definition, profit and loss estimates, and marketing niche and techniques. The process of defining a scented product is limiting it down.
Whether to sell a single perfume in multiple formats (it can be a cologne, soap, body lotion, etc.) or just one sort of product in multiple scents. It is a crucial decision that must be made earliest.
A decision about your target marketing base must also be made as part of the planning process. This requires analyzing consumer patterns to know who will be interested in your fragrance. Plus, in what form it will be sold.
For example, some senior customers may choose basic, sustainable perfumes. Especially those made with essential oils and natural bases. Whereas younger customers may want celebrity-endorsed fragrances with an attractive slider box packaging.
2. Determine the Cost
Before you consider starting a new business, you should figure out how much money you'll need upfront to make sure everything runs well. The right partners will use your budget to figure out what kind of fragrance, quantity, bottling, labeling, and boxing they can do. Starting your own perfume line might cost anything between $10,000 and $25,000 if done correctly.
For your perfume brand, the price includes scent formulation, boxing, filling, assembly, and design.
Learn more: What is a Good Profit Margin for a New Business?
3. Understanding Your Brand's Values & Vision
We prefer to keep things simple. With a one-on-one phone chat, the experts will get to know your vision as if it were their own. That way, the right partners can learn everything they can about your story and brand's soul.
At the same time, you can ask them anything you want about how they will assist you throughout the journey. The right team will have the knowledge and experience to guide you through the process of launching your perfume and understanding all parts of your strategy. You can easily find such trustable experts by being part of the top perfume business trade show exhibits in Las Vegas
4. Choosing the Perfect Bottle
Next, you will need to pick the ideal bottle to make your spark of creativity stand out for all the right reasons on the shelves. It's entirely up to you whether you want a well-known stock bottle or something completely original. All that counts is that you locate a picture that honors your efforts. And that you fall in love with it as soon as you see it.
The following are some of the most important bottle adjustments to consider:
UV Screen printing (metallic color print)
3D Screen printing
Hot Stamping
Matte color & Metallic Coating
Metallizations
5. Perfume Developing & Manufacturing 
The right master perfumer will start to work crafting an aroma that the world has never seen before. But only once he or she will know which direction you want to go in. It's all in the details, and you can rest easy knowing that with the right person, things won't stop until everything is absolutely right.
The creation of your sample variant may take 2-3 weeks as a general rule. The right team will keep refining it until you're satisfied. 
Read more: ways to grow your online business efficiently
6. Custom Packaging
Now that the bottling has been completed, your designers will focus on the packaging. They must have the skills and ingenuity to produce something truly unique. It all depends on their years of expertise and limitless creativity.
The right team of designers will work with you every step of the way to understand your ideas and produce a design that is unique to your company.
7. Finding a Manufacturer for Your Perfume Line
Your manufacturer should have industry experience and be able to show you samples of their work. It is critical to guarantee that they satisfy your requirements. This could entail using an artisan perfumer for small-batch manufacturing. On the other hand, for huge amounts, you'll need a factory or materials supplier.
This selection also has an impact on the types of bottles and packaging materials available. If working with an existing fragrance house isn't an option, due to any financial constraints, try employing freelancers. They will assist in areas such as design or production.
Doing so will provide you more flexibility than if you had full-time employees. Also, you will save money on overhead. This is because their income will be based on contracted hours rather than working 40+ hours per week at a predetermined rate.
8. Finding a Distributor For Your Perfume Line
The next step is to identify distributors for your perfume line when you've found a producer. Distributors are businesses that allow other businesses to sell your items in different geographic areas or through other retail chains.
For example, if you create candles and want to add fragrances as a new product, an international distributor can assist you to sell them abroad. While a domestic distributor may handle distribution within their own country.
Know more: How to Grow Your Startup Business Effectively
When interviewing potential distributors, find out what kind of expertise they have with beauty products. Also, if they have any retail relationships who could be interested in carrying your line. The more established the organization, the more likely they will be able to connect you with those individuals. Or even provide you advice on how to approach retail shoppers on your own.
Wrapping Up
When it comes to releasing your perfume line, it's critical to have a timeline in mind. We've streamlined the procedure to make launching your scent as simple as possible. It's critical to create a moat around your firm in a volatile market like fragrances. The easiest way to do this is to keep innovating and evolving.
You can't rest on your laurels, no matter how great your last fragrance was. You'll need to keep up with the newest scent trends and make changes to your range to match new fads. You can expect a long and prosperous career as a perfume entrepreneur if you react quickly to these developments.
Comments
0 comments