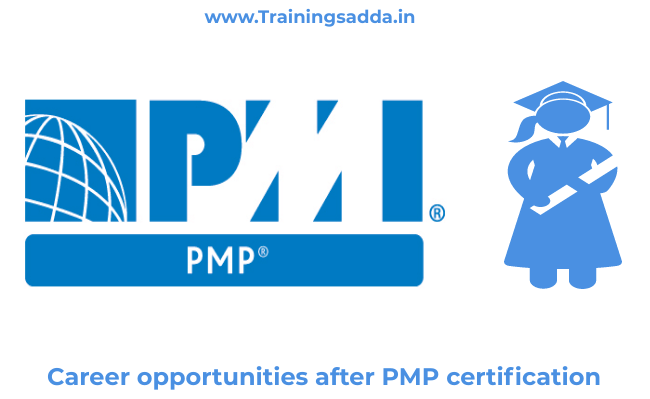 PMP certification or Project Management Professional certification is a globally recognized and highly-valued certification offered by the Project management Institute.
PMI has predicted a dramatic increase in project management-related job opportunities in the upcoming years based on the current and recent trends. The demand for project managers is likely to increase globally especially in developing nations like China and India. There are several factors leading to this increasing demand.
Read more: 10 Quick Steps to Delivering Successful Results in Project Management
One of the major factors being the shift of organizations towards a project-oriented economy. A Project Manager overlooks the team and tasks, beginning from the initiation to the completion of the project. The way a Project manager approaches and deals with a particular project, decides its success. Hence, organizations value them and consider them as an asset. They are highly recognized in their organizations.
PMP online certification opens the doors to new and lucrative opportunities. Employers look for skilled professionals to take the position of project managers. Since their role is very crucial in the success of the organization as a whole, a certified professional is always in demand.
The PMP certification shows that you have undergone the necessary training and hands-on learning processes to acquire project management skills. A project manager plays a very important role in retaining the stakeholders.
Increasing job opportunities with PMP Certification
The practice of project management has increased within industries that were less project-oriented before. A project-oriented approach is more rewarding where a manager overlooks the team. This also means that the project manager should be skilled enough to uphold the responsibilities bestowed on him.
Know more: What is Scrum Product Backlog?
A PMP certification helps you to stay at the forefront among a pool of candidates in job opportunities. You will be given priority over non-certified candidates, even within your organization. The leading sectors with a huge number of job openings for project-oriented roles are as follows:
Manufacturing and construction
Information services and publishing
Finance and insurance
Management and professional services
Utilities
Oil and natural gas
According to the Anderson Economic Group (AEG), there is a talent shortage for skilled practitioners leading to an increase in demand for certified Project Managers. The companies hiring certified project managers include leading tech companies, some of which are listed below:
IBM
American Express
Amazon
Wipro
Honeywell
Accenture
Infosys
Project Management Professional Job Roles
Some of the job profiles offered to a PMP certified professional are as follows:
Project Director: He/ She keeps a track of the progress made in the project, oversees finance, ensures project quality and guidelines. A project Director also participates in the budget planning for the project and interacts directly with the stakeholders.
Senior Project Manager: He/ She overlooks the project and updates the stakeholders regularly on the progress of short-term goals and plans.
Team Leads/ Team Managers: A team lead usually monitors and supervises a group of people, usually within a bigger project team. For example, in a software development project, there can be different teams for development, testing, deployment, upgrade, etc. So, each of these teams are appointed with a team lead who reports to the Senior Project Manager.
Project Management Officer: A PMO guides and manages the project team from start to finish and leads them to success.
Hence, as is evident, the project-oriented roles are not easy. A PMP certification gives you an opportunity to gain skills to work in challenging environments within predefined conditions. You not only grow professionally but also personally. You need to develop strong communication skills and should know to deal with the teams in a way to get maximum results.
Know more: What's The Difference Between Procurement and Sourcing?
PMP Salaries
As a project manager, you need not worry much about salaries. Project managers are among the highest-paid professionals. The nature of the job and the widening skill gap is the reason for high salaries. A PMP-certified professional earns a salary of 20 percent more than the salaries of a non-certified professional.
Comments
0 comments