Business
5 Little-Known Ways to Save on Your Monthly Bills
Best 5 Tips To Save Your Monthly Bills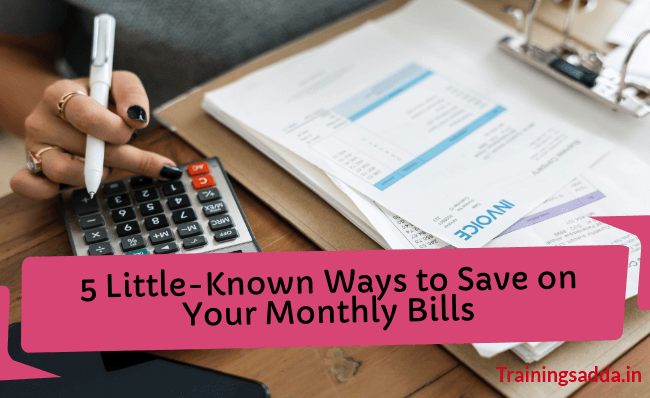 If there is one thing that every household doesn't want to be visited is, when the payment of their monthly bills finally comes in. This is a nightmare for the person who is in-charge for financing and budgeting in their respective homes. A never-ending process that happens every month and it sucks, knowing that despite how you're cognizant with the spending and budgeting, these monthly bills keep on coming on your porch; and I am referring about: cell phone bills, car insurance home insurance, food an groceries, rent, utilities and many more.
Read more: Best 5 Valuable Tips For Aspiring GST Consultants
Even if these things are inevitable, it doesn't mean that you won't be able to save some from these monthly bills. Here are some helpful tips you might not want to ignore:
Best 5 Tips To Save Your Monthly Bills
1. Earn money from what's inside your fridge
The Nielson Company– the one who always track television ratings– is now helpful and is curious with what's inside that big fridge of yours. By utilizing your smartphone or if you don't have one, the company itself will provide a barcode scanner; you can simply scan the barcodes at the back of any product and the Nielsen will give you gift points. In which it can be redeemed for jewelry, toys, household items or free electronics.
Of course, if you stay longer on the panel, the more you'll have the opportunity to earn points that can be turned into prizes. Here's more- prizes also include brand new vehicles and exciting vacations!
Read more: Time Organization Management in Remote Working Team
2. Condense your bills
Squeezing your bills play a vital role in significantly making things easier by getting a good and cheap deal in any services and products. Try Squeeze, this is a highly recommended website that allows and shows you a list of auto loans, mortgages, mobile plans, internet plans, rent insurance, and student loans from reputale licensed money lenders; in which you can compare the rates and look for alternatives. Should you wish to compare their prices, the application automatically aggregates every option you can choose, by basing on your location.
3. Get rewards by paying your bills
When we are kids, our parents would bribe us by doing household chores then we'll receive money afterwards. These are by washing all the dishes, watering the plants, taking our puppies outside for a morning stroll or even by sweeping and mopping the floor. Unfortunately, things change so fast and during our adult years, it won't work in that same way anymore. Thanks to MoneyLion, it brings nostalgia as it literally pays you if you pay your bills on time. Plus, by logging to the app, you can also earn money from it! Wait, there's more! This application serves as your rewards credit card but you won't be tempted to overspend the money you've earn.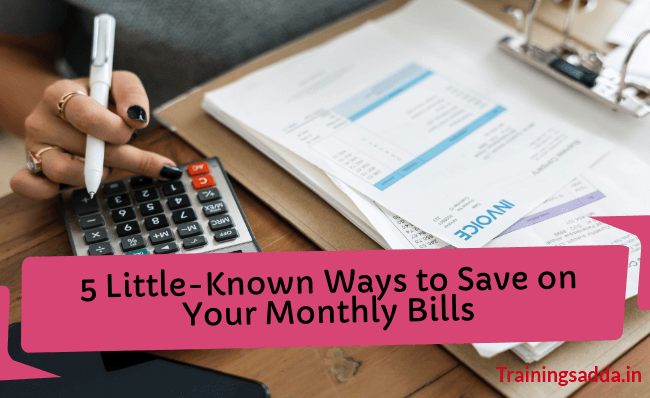 4. Get paid when you shop!
These are now popular especially if you shop online. Most online stores will give you cash back once you've reached their minimum amount of purchase. It may sound strange and doubting but it actually exists! Ibotta is a mobile application that pays you instance cash once you sent them a picture of your grocery receipts.
Know more: How to Use Automation to Keep a Tight Sales Pipeline
This is how it's done:
Search for the products based on your shopping list using the application, before going to your desired store. After you've done shopping, take a photo of your receipt and scan the product's/item's respective barcodes. Boom! Instant cash back!
5. You've just spent more on your car insurance
Like any other bills that go into your household every month, car insurance is very essential and needs to be paid immediately. Unfortunately there's no way that we can avoid this, but good thing is that we can save money from that. The wiser thing to do is to compare and contrast the prices of the different car insurance company in your location. In that way it'll be easier for you to know which one suits best and perfectly fits according to your salary. Don't waste your money on expensive bills, if you can find alternative ones.
Learn more: How to Grow Your Startup Business Effectively
The same thing you always do when you shop random products and you compare their prices why not do the same with finding the car insurance company, right?
Luckily, it won't be difficult to save money these days, because our technology keeps on evolving to effectively sustain our constant needs and never-ending demands. Bear in mind that you have to resist yourself before registering to another bill, which might later on adds on your headache- and let's avoid that. These money hacks listed above are just few of many alternatives out there. You just have to research and verify its existence, or else you'll be doomed, because its hoax. Further, try not to pressure yourself in saving, and don't forget to have fun as it brings thrill and excitement on this journey of yours.
Comments
0 comments