Technology
10 Top Gate Valve Manufacturers to Consider in 2019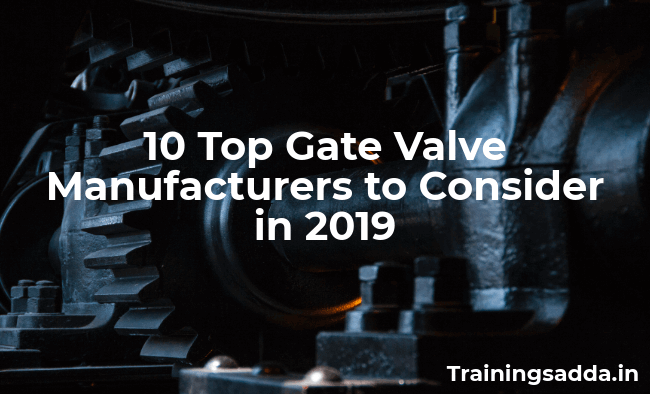 Just like other valves, gate valves serve their own purpose which is to prevent liquid flow. They can cut through liquids which make them more appealing to the industry and to their target market.

Today, the demand for global energy has surely risen, as well as the need for equipment for gas and oil industry is also on a consistent upturn. Despite these dramatic changes, gate valve manufacturing corporations have anticipated significant changes all around the gas and oil industry globally.

Searching for an ideal business partner for more effective and dynamic operations is what most stakeholders are aiming for. But, looking for an ideal business partner is definitely not easy. So, to help you with your search for an ideal gate valve manufacturer, we've listed some that are definitely worth a try.
Below are the top Gate Valve Manufacturers to consider for the year 2019:
Top Gate Valve Manufacturers to consider

This valve manufacturer deals with the equipment production of gas and oil across the globe. The manufacturer builds products that are customized for every client needs in a customer-centric way. The equipment made are utilized by different contractors and top oil companies. Not to mention, the manufacturer gained customer trust with its world-class quality products. Integrated Equipment always looks forward to collaborating with other gas and oil companies.
Read more: Important Tips When finding a Good Cable Manufacturer Online
An industrial valve manufacturer based on Houston and is one of the leading manufacturers all over the world. The company caters to your different valve needs, such as globe valves, gate valves, butterfly valves, stainless steels, and other alloy materials. In cooperation with the industry standards, FBV Inc provides clients with custom solutions for their valve and other material needs. The manufacturer also offers top-notch valve quality to the industry through local agents and distributors internationally.

XHVAL is another reputable industrial valve manufacturer based in Wenzhou, China. The company was founded in the year 1986 and has engaged in different valve development as well as manufacturing of professional valves to the market.
Read more: Which AR and VR Are Transforming Training in The Manufacturing Industry
XHVAL aims to consistently provide excellent client satisfaction. They provide clients with different valve choices that adapt to their requirements. Not to mention, they offer the most innovative solutions to strengthen customer commitment.
An industrial valve manufacturer based in Shanghai, China that was founded in 1988. BOTELI Valve Group has been consistently moving forward to supply products to more than 60 countries all over the world. The company has successfully become the leading industrial valves supplier in China and earned the title all over the world. Industrial valves like gate valves, globe valves, butterfly valves, and so on.
Image source: https://pixabay.com/photos/valves-pipes-industry-495377/

A distributor of industrial valves and is based in Houston. American Production Valve aims to provide reliable and trusted delivery of high-quality valves to different suppliers from oil and gas as well as petrochemical industries across the United States. All valve designs are hydro tested. Not to mention, these valves are fireproof with an activated emergency shutdown program. The company offers a one-year warranty for any broken or damaged valves.
Read more: The Top Reasons People Succeed In the Machine Learning Industry
A valve manufacturer that leads for more than two decades. Fluidchem provides reliable and effective maintenance valve solutions various companies in the industry. Not to mention, the company holds a major market share in India and has an amazing global presence. They also manufacture products that are supplied to a wide array of global industries, such as nuclear power plants, oil and gas, electricity, chemical, etc.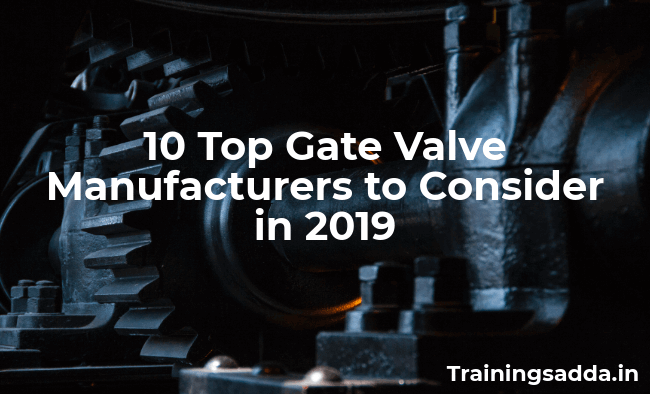 Foley Engineering is an engineering service provider based in Texas. The company mainly provides design and offshore equipment certification services for the oil and gas industry. Not only that, but Foley Engineering also specializes in element analysis, solid modeling services, strain gauge analysis, and coil tubing preventer services.

Founded in the year 1986, AMCO Industrial Valves has produced different valves in all categories for both offshore and onshore platforms. Chemical processes, fertilizers, pharmaceuticals, and ash handling are some platforms that the company handles. AMCO Industrial Valves aims to provide the industry with innovative technologies for different valve needs as well as helping other firms with an effective project installation plan.

Image source: https://www.pexels.com/photo/black-and-white-factory-industrial-plant-machinery-415945/

The company was founded in 2008 with amazing product innovation, services, developments, and confidence. They offer the best customer service with excellent equipment in the industry; earning them one of the top spots as the best valve manufacturer.

The company was established in the year 1980 and is a Houston based industrial valve manufacturer. Worldwide Oilfield Machine is a global platform with various services like engineering centers, sales offices, manufacturing areas, and other services. The company provides world-class customer services in the industry that focuses on oil and gas as well as other conditions of the environment. 
Read more: Artificial Emotional Intelligence: Yet another Replacement of Humans
One of the leading industrial valve manufacturers today, and was established in 1973. Fluidline valves manufacturer has been creating high-quality industrial valves across the globe. With a wide variety of industries, such as power, chemicals, oil and gas, wastewater, etc. The company provides an effective after-sales service which makes them stand out even more. Their level of expertise in terms of manufacturing and design is first-rate.

Conclusion
With the increasing demand for valve installation, a lot of valve manufacturers have emerged. Finding out who provides excellent valve manufacturing services can be a real challenge; especially if there's zero research done. Others only know how to entice customers, but when it comes to actual service? A complete flop. Better do some research before deciding who to partner with. That being said, start with this list.
Comments
0 comments