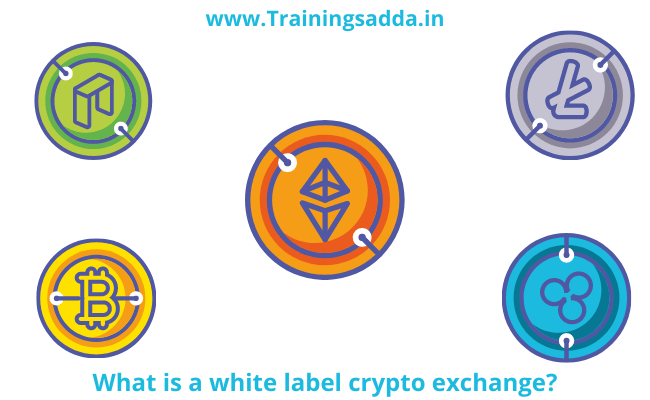 The creation and implementation of a cryptocurrency exchange, which would be engaged in the exchange of digital currencies, involves a large waste of resources and efforts. Based on the experience of specialists, we analyzed – in order to launch a fully cryptocurrency exchange, you will have to spend from 9 months to a year, and in order to hire development specialists, you need to have about half a million dollars.
A cryptocurrency exchange is a platform in which traders exchange one type of digital currency for another, or a digital currency for a world currency such as the euro, dollar, ruble, yen. On a cryptocurrency exchange, you can buy (through exchange) digital currency without resorting to mining. Moreover, the cryptocurrency exchange or b2b crypto exchange is the only place where you can spend digital currency.
A cryptocurrency exchange is something similar to a classic electronic exchange. But individuals cannot enter the classical exchange, they are forced to use the services of intermediaries. In addition, ordinary exchanges must obtain a license from the state. But cryptocurrency exchanges do not require additional conditions; almost every investor and trader can become their participants. But most of the cryptocurrency exchanges are not regulated by financial institutions, which increases the risk of attacking scammers.
Know more: What is the cheapest way to buy Cryptocurrency?
About cryptocurrency platform White-label:
White label crypto exchange and cryptocurrency platforms are exchanges that are licensed and operate in the legal field, or operate on the basis of a platform provided by an intermediary. This kind of digital currency platform includes a main body, a back-end and a customer database that works by copying from one to another.
The strengths of such a platform are as follows:
Operational organization. That is, when there is a main part (core), it no longer needs to be developed. All you need is to do the installation and configuration in your environment.
Due to the fact that the main part, the so-called core, is repeatedly tested by previous clients, you can be sure of the quality of the services provided.
Read more: Blockchain: The Strengths and Weaknesses
The system also has a number of disadvantages:
Lack of unique design. As a result, you get a platform that is visually similar to many on the market.
Difficulties with customizing the cryptocurrency platform. Having received a ready-made system, you must customize it for yourself. And only a few companies offer such a service, and even then, it is limited in time.
Companies don't offer support. White-label platforms are most often provided by the companies that supply the software. They only sell the platform without offering any further support or help with setting it up. As a rule, such enterprises are not ready to spend the resources and time of their employees on helping the client to configure and implement the system.
Difficulty finding intermediaries to provide support and customize the system. The fact is that it is the developers who know their system best of all (from the previous paragraph). Therefore, contractors will first need to study the specifics of the creation and operation of your system, and then only configure and provide support.
The licensing trap. There are manufacturers who are ready to provide you with a license for an additional payment for a month or a year. You need to carefully consider whether you need this license, how appropriate and relevant it is in your region.
The average price of such a platform on the market is $ 25,000.
Comments
0 comments