Education
20 Education Apps for Android and iOS You Cannot Miss
Scenario 1: Stephen exits the psychology lecture room with a faint smile on his face. Although he fell asleep midway through the lecture, his note-taking app made sure he did not miss out on class handouts or notes.
Scenario 2: Jeremy hates doing homework. He opens the app his teacher recommended in class with a grimace. Within minutes, the homework-hating Jeremy is deeply engrossed in interactive worksheets on the app.
Like every other app for shopping, leisure, travel bookings and commute, education apps, too, help make your life an easy breeze. Check out the 20 most helpful app for education on Android and iOS in this post.
Read more: Top 10 Best Education Apps For Android Mobiles
20 Best Education Apps for Android and iOS
1. Photomath
No need to worry about those pending employee motivation assignment. This app can help you sort through your math troubles faster than you imagine.
What this app lets you do:
Becomes your math partner, help you solve math problems with ease.
Breaks down complicated math problems into smaller, manageable chunks for better comprehension.
Takes a photo of any math problem using your Smartphone camera, and this app will show you the solution.
Download for Photomath for Android and Photomath for iOS.
2. SkyView Universe
Students interested in astronomy can know more about the celestial bodies using this app. From astronauts to the distance of stars from the earth, you can get it all right here.
Read more: Top 6 Apps to Make Your Studies Easier in 2019
What this app lets you do:
Identifies celestial figures in the day and night sky. Just point the Smartphone camera and start learning!
Tracks and record the trajectory of planets and stars of your choice.
Learn facts and trivia about astronomy and related topics to instill an interest in the subject.
Download for SkyView Universe for Android and SkyView Universe for iOS.
3. My Study Life
If you keep losing track of labs and classes to attend, then this app can help you. Stay ahead of your schedule at all times with this app.
Read more: Top 10 Technologies Used To Teach Students
What this app lets you do:
Helps organize your daily schedule with class routines and lesson reminders.
Sets submission deadline reminders to fit into your schedule.
Provides a quick overview of the day ahead right in the morning.
Download My Study Life For Android and My Study Life for iOS.
4. Udemy
Sign up for any of the courses on this app, and start learning right from day one. Ranging from science and technology to foreign languages, there is a host of fantastic courses on Udemy.
Learn more: Top 5 Countries To Lead International Students
What this app lets you do:
Learn all about entrepreneurship, business, IT, social sciences, and a lot of other subjects on this app.
Subscribe to pre-set courses that contain in-depth solutions and explanations.
Takes your pick from the 32,000 free and paid courses on a variety of subjects including coding and programming.
Download Udemy for Android and Udemy for iOS.
5. EdX
Stay ahead of the learning curve with college-level courses on this free app. Prepare for college using the advanced courses available on this app any time you want to.
What this app lets you do:
Team up with premier institutes like MIT and McGill University to provide courses.
Covers college-level topics like psychology, statistics, programming, nutrition, engineering and more.
Get course notification that lets you sign up for related subjects in the area to enhance your knowledge.
Download EdX for Androidand EdX for iOS.
Read more: What is The Career Scope for Android App Development in India?
6. Memrise
If you want something better than flashcards when learning a language, then this is the app you need. Presenting a language in manageable portions helps you learn it faster through this app.
What this app lets you do:
Offers drills on the chosen language, testing you on various language learning skills.
Provides scope to brush up words, phrases, spelling and aural recognition.
Boosts motivation through scores kept in the form of points earned in the games or language drills.
Download Memrise for Android and Memrise for iOS.
7. Coursera
The go-to study buddy for all courses and subjects. This app lets you learn any course or topic. Score better marks with A-grade study help from top professionals in your specialization.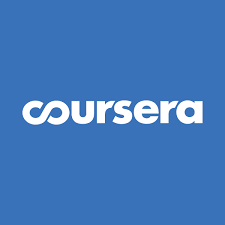 What this app lets you do:
Get online tutorials from top experts in the field.
Choose from a wide array of courses offered by renowned institutions.
Connect with scholars in your discipline for future networking and study assistance.
Download Coursera for Android and Coursera for iOS.
8. Kahoot!
Bringing technology right inside your classrooms, Kahoot! can make you the star of your class. Learn while having fun through this app's gamified interface.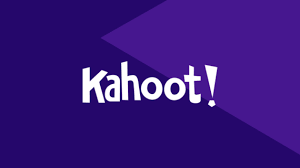 Read more: Top 20 Best MBA Distance Learning Colleges in India
What this app lets you do:
Create your own games or cahoots using the interactive features on the app.
Log on to the app to play games while learning about tough concepts and topics.
Keep track of your progress through a leader board that shows the scores of top players in your class.
Download Kahoot for Android and Kahoot for iOS.
9. Quizlet
Often pegged as the best flashcards app online, this one really takes the cake with innovation. From customizing flashcards to learning from existing ones, Quizlet has it all.
What this app lets you do:
Practice concepts and topics for exams and quizzes with images and audio support, along with flashcards.
Creates and customizes flashcards according to subject and level of difficulty.
Saves and shares flashcards with friends within a selected study group.
Download Quizlet for Android and Quizlet for iOS.
10. TED
An organization that envisions change and development all over the world, brings an interactive education app. Make the most of inspiring lessons TED has to offer.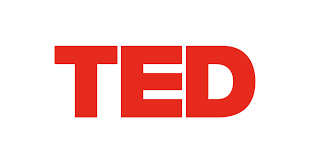 Read more: Best 5 Trending English Speaking Mobile Apps
What this app lets you do:
Discover and learn from over 1700 TED Talks videos featuring musicians, world leaders, industry pioneers, entrepreneurs, and more.
Take action for social change on a global scale.
Supports and be vocal about major global issues at an international level.
Download TED for Android and TED for iOS.
11. Codeacademy
Programming and coding are slowly becoming two of the most indispensable skills in the modern-day professional realms. Here is an app that helps you pick up coding basics from top experts in the field.
What this app lets you do:
Learn coding and programming basics.
Interact with other learners and share coding experiences.
Learn about the coding basics for apps and websites you visit for practical examples.
Download Codeacademy for Android and Codeacademy for iOS.
12. MyScript Calculator
Both high school and college kids can use MyScript Calculator. One of the fun math apps around, this one lets you get a grip on calculations in a jiffy!
Read more: Top 10 IT Certifications In Demand Today
What this app lets you do:
Write math problems on to the app using a stylus or your fingertips.
Supports multiple mathematical operations, including algebra, arithmetic, and trigonometry, among others.
Provides insightful calculations on divisions and fractions to speed up problem-solving time.
Download MyScript Calculator for Android and MyScript Calculator for iOS.
13. Khan Academy
Khan Academy aims to revolutionize education with a free interface and thousands of online courses for all levels of study. Fortify your understanding of subjects with this app.
What this app lets you do:
Learn about subjects ranging from history to biochemistry on this app.
Save your lessons and resume from where you left off every time you log in.
Choose from various difficulty levels according to your school year and level of study.
Download Khan Academy for Android and Khan Academy for iOS.
14. Socratic
This completely free app is targeted at high school learning. It covers about a dozen subjects, and enables kids to learn from its intriguing portal.
What this app lets you do:
From math and history to chemistry, this app helps you learn it all.
Solve questions, test your knowledge on elaborate formulae, and learn to balance equations.
Uses your Smartphone camera to take photos of objects to know more through this app.
Download Socratic for Android and Socratic for iOS.
15. Brainscape
Create, share and learn from user-generated flashcards on this app. Spacing quizzes perfectly so you can learn faster, this app allows you to learn new topics at your own pace.
Read more: How Using Technology Can Help With a Child's Education
What this app lets you do:
Learn tricky concepts with customized flashcards.
Create your own or browse through existing flashcards collections.
Divides a lesson into well-planned chunks for better understanding and retention.
Download Brainscape for Android and Brainscape for iOS.
16. Alarmy
If you are fond of hitting the snooze button a few times before you actually wake up, then you need this app. Sort out your waking-up routine in the mornings with this futuristic alarm app.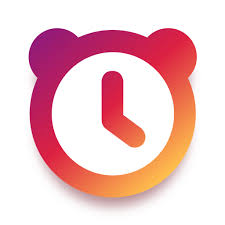 What this app lets you do:
Sets multiple alarms and reminders throughout the day.
Complete a set of tasks (solving a sum or shaking the phone) to stop the alarm from ringing.
Pick from a wide array of sensory-motor tasks to complete on waking up.
Download Alarmy for Android and Alarmy for iOS.
17. Creativity 365 Suite
Digitize the process of studying for more efficiency. Manage homework and other assignments like a pro with organizational tips from this app.
Read more: Effective Digital Tools Aid in Student Engagement in Classrooms
What this app lets you do:
Scan handbooks and class notes to store in the app.
NoteLedge feature allows you to organize reference material sourced from the Internet.
Write-on Video feature allows you to create learning videos on topics of your choice and share with other students online.
Download Creativity 365 Suite for Android and Creativity 365 Suite for iOS.
18. Ready4 SAT
Perhaps the most popular one from the Ready4 series, this app lets you prepare for the SATs. Take bite-sized lessons on-the-go with Ready4 SAT.
What this app lets you do:
Provides SAT courses in small portions for easy understanding and better retention.
Integrates learning modules to prepare a customized pathway for SAT success.
Offers practice worksheets to regularly test and review your knowledge and progress.
Download Ready4 SAT for Android and Ready4 SAT for iOS.
19. Mendeley
Learn to stay organized for your research and other academic tasks. Keep track of lecture notes and reference texts.
Read more: Essential Devices For Your Successful Learning
What the app lets you do:
Organize and manage research citations and reference texts in one place.
Share your reference lists with the rest of the class.
Search for journal articles and magazines using smart search options on the app.
Download Mendeley for Android and Mendeley for iOS.
20. WolframAlpha
Need to know more about the solar system or types of social organizations? WolframAlpha can give you a hand!
What the app lets you do:
Pegged as a knowledge engine; enables you to search for any educational topic under the sun.
Has an archive of verifiable and credible sources of information on a vast array of topics.
Presents information in the format you request, ready to cite in your homework or assignments.
Download WolframAlpha for Android and WolframAlpha for iOS.
Read more: Top 10 Cities for Marketing Jobs
Parting words
Want to get ahead on your reading list for the upcoming quiz? Or do you want a modern-day calculator for taking care of your math homework? No matter what you need, you are most likely to find an app for your problem. Use these 20 apps across all devices on Android and iOS. This is 2019 – study smarter to score the grades of your dreams. Happy studying!
Author bio:
William Shell a Writer and Enthusiastic blogger. He is also associated with a reputed company for the past couple of years. Here, he deliver law assignment help to students on their requests.William is also an avid reader, and enjoys unwinding with a hot cuppa and a good book on weekends.
Comments
0 comments